Digital Efficiency Initiative Of The Year
About The Square App
The Square App is an award winning workforce management platform for specialist skilled industries, currently construction. We're connecting companies with vetted professionals creating the largest network of specialist skilled professionals and organisations in the world.
​
We have thousands of companies and tens of thousands of construction professionals already on The Square and we're growing every single day.
Companies can promote jobs for free
Specify trades, years of experience, qualifications, location and salary to find the best worker available. It takes just minutes.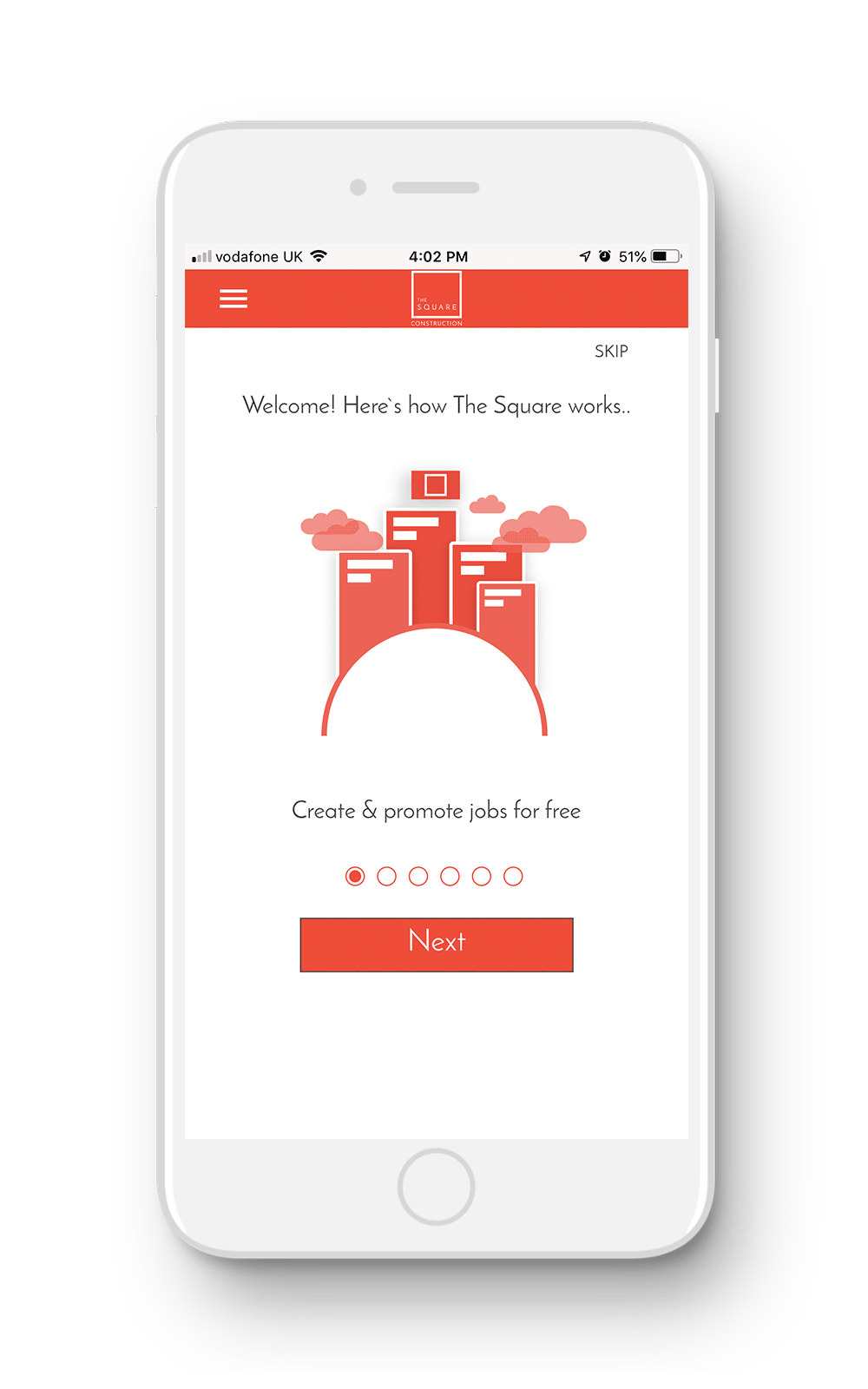 Save time, money & effort
Companies can find, hire and manage their workforce all in one place saving them a whole load of time, money and effort compared to conventional methods.
How it works...
Benefits...
Our technology

verifies industry relevant qualifications

ensuring workers are checked before they even arrive on site.
Using smart technology our systems

match companies to quality, vetted professionals

instantly, potentially

saving thousands

of pounds.
Our app enables companies to

deliver Section 106 requirements

more easily by targeted job hires.
Apprentices, Graduates & Ex-Military Leavers are important to us
Companies are able to promote their apprenticeships for free on the platform. Just out way of giving something back.
Companies on The Square